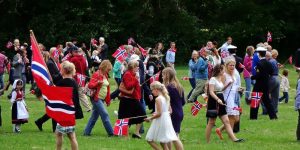 Please join us celebrating Norway's Constitution day with our annual 17. Mai Family Picnic in Carderock Park, MD from 5-7 PM.
This event is free, but please sign up for your free tickets through his link: Register
We look forward to celebrating Syttende Mai with you, your family, and your friends!
Music – Parade – Free Food and Drinks – Children's Games