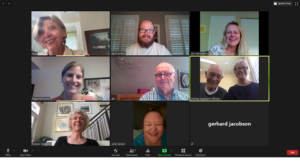 If you were not able to attend, we had our first Virtual Norsk Networking Happy Hour on May 27th. We had a great time chatting and relaxing with each other – something we all need to do during these uncertain times. We were also happy to see some new faces.
We hope many of you would like to join us again on August 13 for an informal chat on Zoom from 5 PM to 6 PM! Bring your own happy hour beverage!
We will send you the meeting details on email a day or two before the Happy Hour. We look forward to catching up with you and meeting new and old friends! (Meeting is open to all who register in advance below).