Join us for our Virtual Annual Meeting on October 10, 2020 at 4 PM!
We will start off with a Cocktail hour and then we will conduct our yearly business. Our president will give his annual report, and we will approve the financial reports and budget for next year, as well as the new board members for 2021.
Please register below for the Zoom meeting and the meeting details will be sent to you by email a day or two in advance.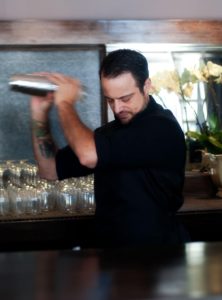 Here is a little bit of information about the Virtual Cocktail Hour:
Because 2020 is so unique, we wanted to do things a little differently this year. We will start off Cocktail Hour where we will be joined by mixologist and previous restaurant owner, Mathew Gries. He has created a special cocktail just for us and will also be teaching us how to make it! The cocktail he has created is called the Lingonberry Sour and uses a wonderful mix of Aquavit, Elderflower, and (of course) Lingonberry. If you would like to participate in making the cocktail with us, below are the ingredients and the measurements needed:
Lingonberry Sour
2oz Aquavit (this can now easily be found here in the states at your local liquor store…but you can also substitute this with Vodka)
1oz Fresh Lemon Juice
1/2 oz Simple Syrup
1/2oz St Germain Elderflower Liqueur
2tsp Lingonberry Jam
Garnish with a Lemon Peel or 3 Lingonberries
We look forward to seeing you all at the Annual Meeting and having a little fun with Mat!